So if you pay any attention to my Instagram (@dancetopiablog, follow me!), you know that Tuesday night, I finally endeavored to take my first heels class.
Here's some video evidence:
https://www.instagram.com/p/BiRzJB-Fj0E/?taken-by=dancetopiablog
And now for some main takeaways from my first time twirling in heels:
Muscle Memory is REAL And Getting the Steps Wasn't that Hard
I have danced in heels a couple of time before. The first time was in character tap shoes for a 42nd Street production when I was 12 and 13 (they brought it back for the studio's 10th anniversary). Another time was for a can-can piece (I even did fouettés in them), and once for a latin jazz piece. Even though I had experience, I didn't think it would serve me in this class. I was wrong. The amount of times I kept reminding myself to keep my "weight over the big toe," as my dance teacher would say, was enough to make your head spin.
On the whole, getting the steps in the class wasn't difficult. I'm now at a place in my dance journey where I have enough experience and versatility to be able to manage in most classes and at least get the steps reasonably well. Everything I remembered from dancing and balancing in those heels came back full force, and it helped but…
Being fierce (and walking) is hard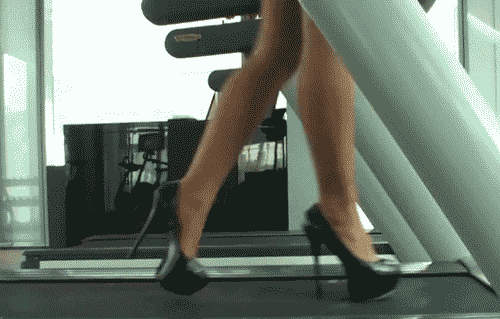 I'd like to think that I'm the type of person who's more than capable of walking and chewing gum at the same time. But remembering the steps and remembering to be sexy and fierce at the same time was easier said than done. I also understand what people say when they say Beyoncé was a master at walking. Walking, is hard, being sexy without being too extra is hard, and I definitely have a lot of learning to do.
Confidence isn't Innate
I tried not to feel ridiculous in that class. This was partly because I've always been of the mindset that dancing in heels is one of those things where if you feel like you look ridiculous doing it, chances are, you look ridiculous. But I'm not comfortable being sexy. I've arguably never been comfortable, and having to embrace sexiness and an attitude felt ridiculous coming from me. I either did too much (see above) or not enough, and my sweet spot of "fierce but subtle" was frustratingly elusive the entire hour and change that I was in class.
In general, I feel good about where I started. I didn't do too much too soon (see the IG video above where my work boots doubled as heels for class). I actually felt comfortable enough to try a higher, slightly slimmer heel next time around and, most importantly, I didn't fall.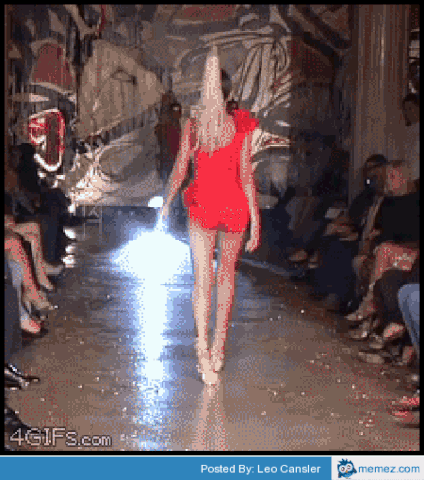 None of this happened, thank goodness!
But feeling totally good about myself and taking myself seriously is another story. I'm not giving up on myself just yet, I'll be back in heels class next week. Right now it feels strange and a little awkward, but hopefully this will be another area of growth I'll be able to celebrate a few months from now.