To avoid falling off like I did last season, I've been trying to stay in class consistently.
Most of the time I'm able to make it to class at least 3 times a week for a blend of technique (ballet, modern, jazz, tap) and what I call "performance quality" classes (hip hop, contemporary, jazz funk, etc.). This way I get a diverse blend of classes and my body doesn't get bored.
But the devil and some major life changes (a new job, searching for a new apartment) have worked tirelessly to keep me out of class and off my leg. In an effort to keep myself accountable, I bit the bullet and decided to try a video dance class courtesy of Dancio.
I feel like now's probably a good time to say this post isn't sponsored. I'm just sharing.
Dancio lets you rent a ballet or modern class that you can play on the video platform Vimeo for as little as $3.99. The classes range from 46 minutes to just over an hour with dance greats like Craig Hall, Wendy Whelan and Carlos Lopez.
For my first try with Dancio, I chose Craig Hall's 46-minute ballet class. NOT because it was the shortest but because, frankly, I'm rooting for everybody Black. 🤷🏾‍♀️ Here are a few takeaways from my experience.
Space was definitely an issue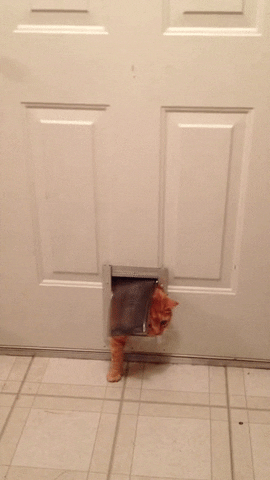 I live in a studio apartment and decided to set up my makeshift studio in the area between my door and my bed (which takes up about 1/3-1/2 of the actual space in my apartment) and used a barstool as a barre (so I guess it was a barre-stool? I know, I'm not funny). But I'm 5'9.5″ and to get anything out of ballet you have to lengthen. Most of the time I was fine, but I definitely felt a bit smushed during battements (kicks) and adagio (slow developpes, extensions). Even when I had space, I definitely didn't reach for my full length out of fear of kicking a piece of furniture. Grand allegro (big jumps) was simply a no-go so that part of the class just got skipped altogether.
But the good news was this really taught me how to be efficient about my space and to stick with my angles. Both of those things give you as much space as possible in a crowded room.
A barstool (or barre-stool, I'm not letting this go) is not a barre
Especially when it rotates.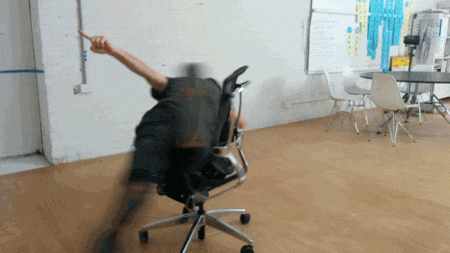 Having your one piece of support come from under you before you've found your balance is terrifying. But usually, when the chair spun around under me or started to tip over, it meant I was probably bearing down on it too much, which likely means that's an area where I lean on the barre too much when I'm in a real studio. It also gave me more of an excuse to test my balance during exercises when I normally hold the barre (rond de jambes, frappés, dégagés).
No one saw me, not even me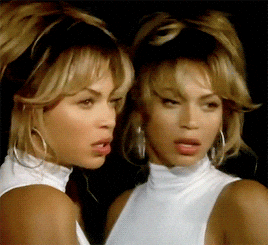 There are no mirrors in my apartment and, of course, there was no real teacher walking around doling out notes. This forced me to feel where I was on my own and to really think about what my body was doing, whether it was standing up on my supporting leg (something I've been working on recently), working through my foot during téndus or pressing into the floor during pirouettes. The downside is since there's no expert teacher, no one can me when I'm doing something completely wrong or when I'm on the right track but need to make adjustments.
Despite the hiccups, I actually enjoyed giving myself a class and could see myself doing this when I'm too busy to actually get into a studio, or if Chicago decides to bless us with another one of her famous polar vortices next winter. The classes are inexpensive (my class was $3.99) so if money is tight it's a good alternative to spending $10-$15 three or more times a week.
When it comes to the quality of the class, again, despite the issues I listed above, I was actually pleasantly surprised. Dancio has been around for a while but I avoided it because I thought, even though professionals were the ones teaching, since I wasn't in a studio with other dancers I wouldn't get anything out of the class. Happily, I was wrong. Even though the class was only 46 minutes, between rewinding to see the demonstration of a few exercises and taking it upon myself to re-do frappés, tendus at the center and petite allegro (along with a double pirouette tangent I went on), I actually ended up spending about an hour and 10 minutes total "in class."
Just to be clear, video classes are not and will never be a replacement for actually getting to a studio and they won't keep me in shape on their own. But all in all, they're definitely a suitable alternative when life, money or the weather keeps me off the marley.